My name is Pilar Schiavo and I'm proud to be your new Assemblywoman, elected to represent our communities of the Santa Clarita Valley and the Northwest San Fernando Valley in Assembly District 40. We didn't waste any time in hitting the ground running immediately after being sworn in on December 5. Within the first week we had our office up and running, already closing cases for community members, helping resolve issues with the Employment Development Department for unemployment benefits, and other state services. 
Our January in review newsletter will be a way for our office to update you on what's going on in the community, the work we're doing in Sacramento, and how you can get support and get involved. It's a priority of mine to make sure AD40 constituents are getting the resources they need and participating in the lawmaking process, so we'll provide you with a lot of information and links each month. I hope you will use our office as a resource and engage with us for assistance with state agencies and to share your opinions on community needs and legislation.
Onward!


This past month, our office has been active all across AD40. Here's some of what we've been up to:
Meeting with the Santa Clarita Valley Water Agency
We met with the Santa Clarita Valley Water Agency to discuss how our groundwater and surface water is captured, protected, used, and recycled, so we can work together to ensure we have a clean and sustainable source of water for our future.
Community Swearing-In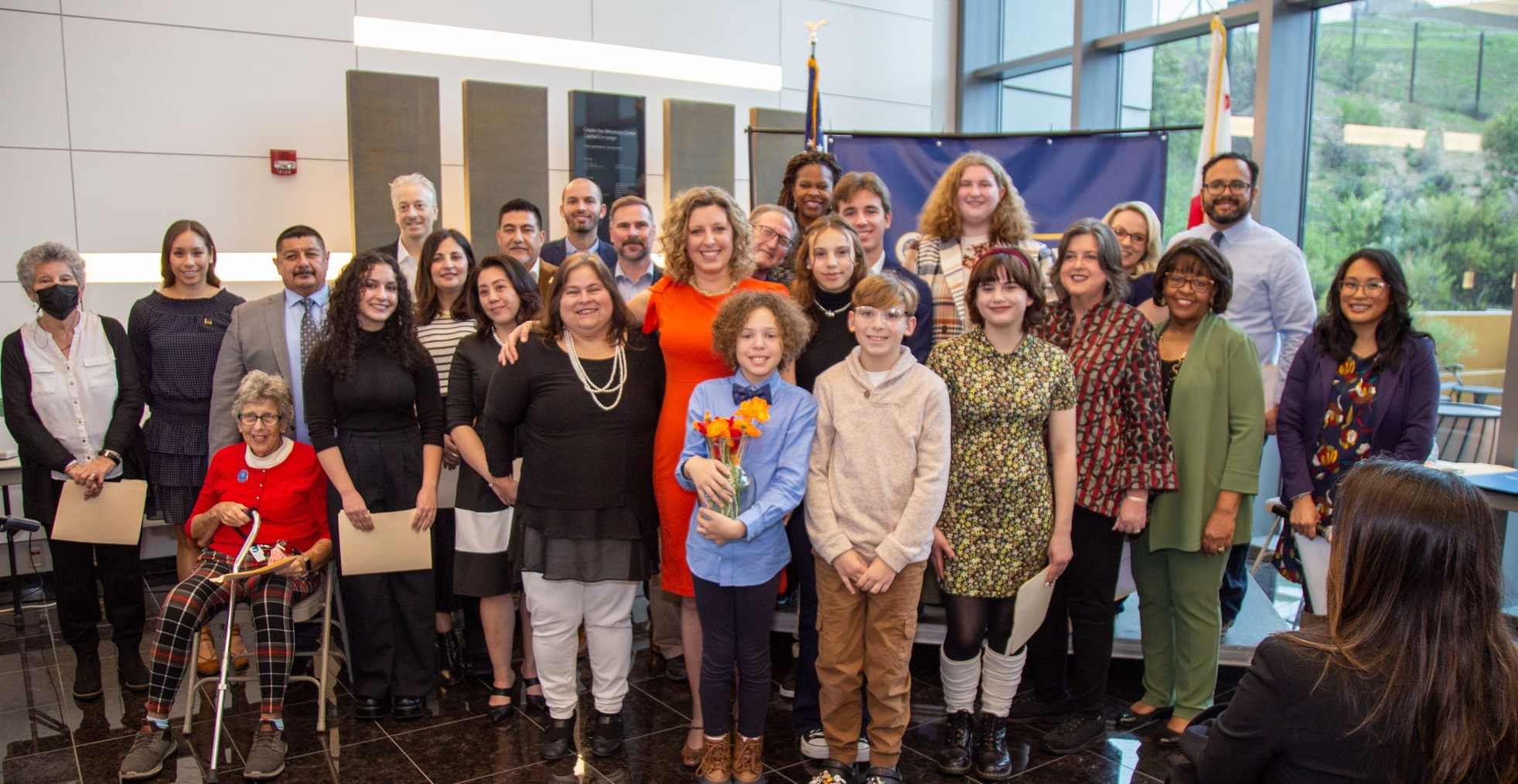 We hosted our community swearing-in to celebrate all of the work we have the opportunity to do together. At the swearing-in, I pledged to fight for our community across nine issue areas – housing and homelessness; healthcare; good jobs; the environment, small business, education, youth, veterans; and diversity. I am happy to report that we have already started working on these issues in Sacramento to deliver for AD40.
Chatsworth Porter Ranch Chamber of Commerce Dinner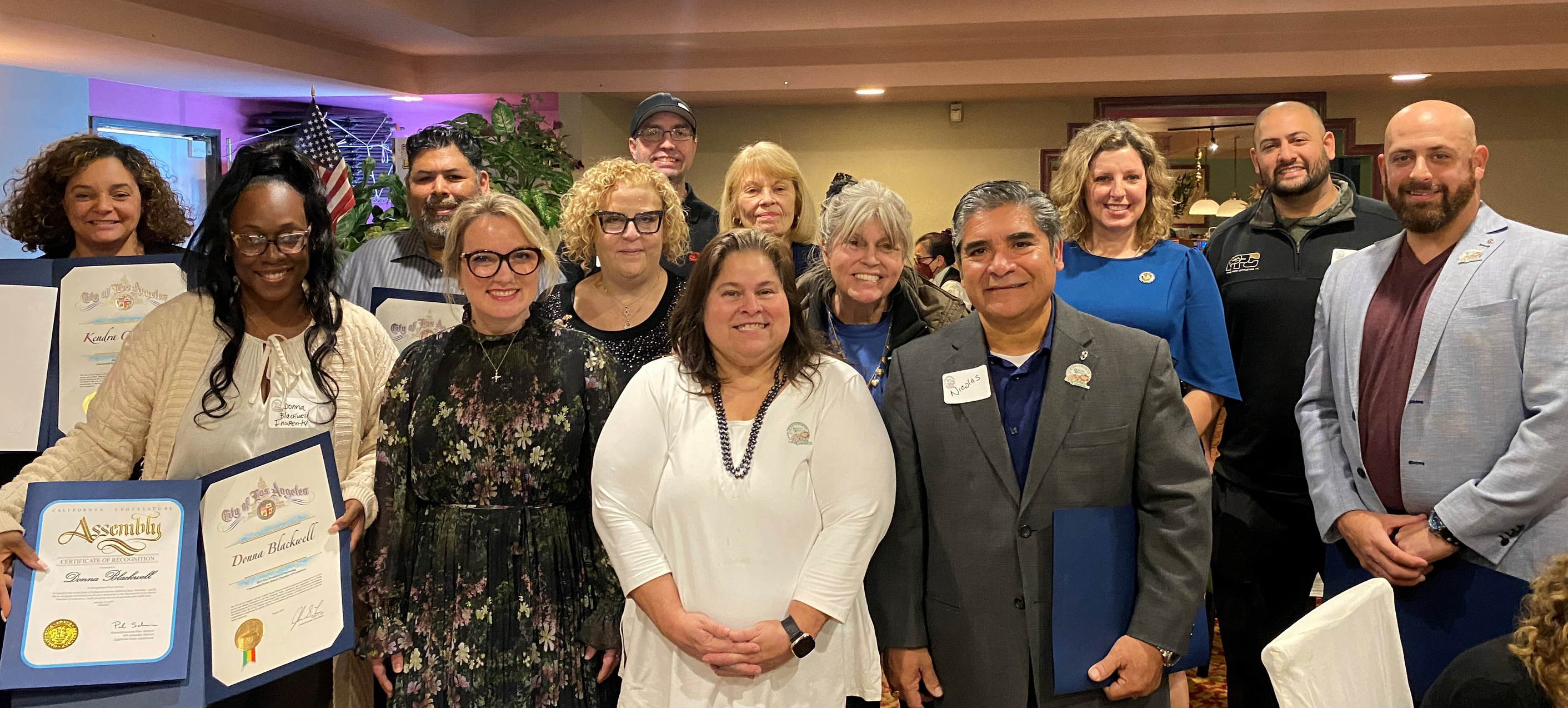 I joined newly elected LA County Supervisor Lindsey Horvath at the Chatsworth Porter Ranch Chamber of Commerce Installation Dinner to swear in the new board, discuss the importance of supporting our small businesses, and ensure AD40 is great place for entrepreneurs to thrive.
AFSCME Local 946 Picket Line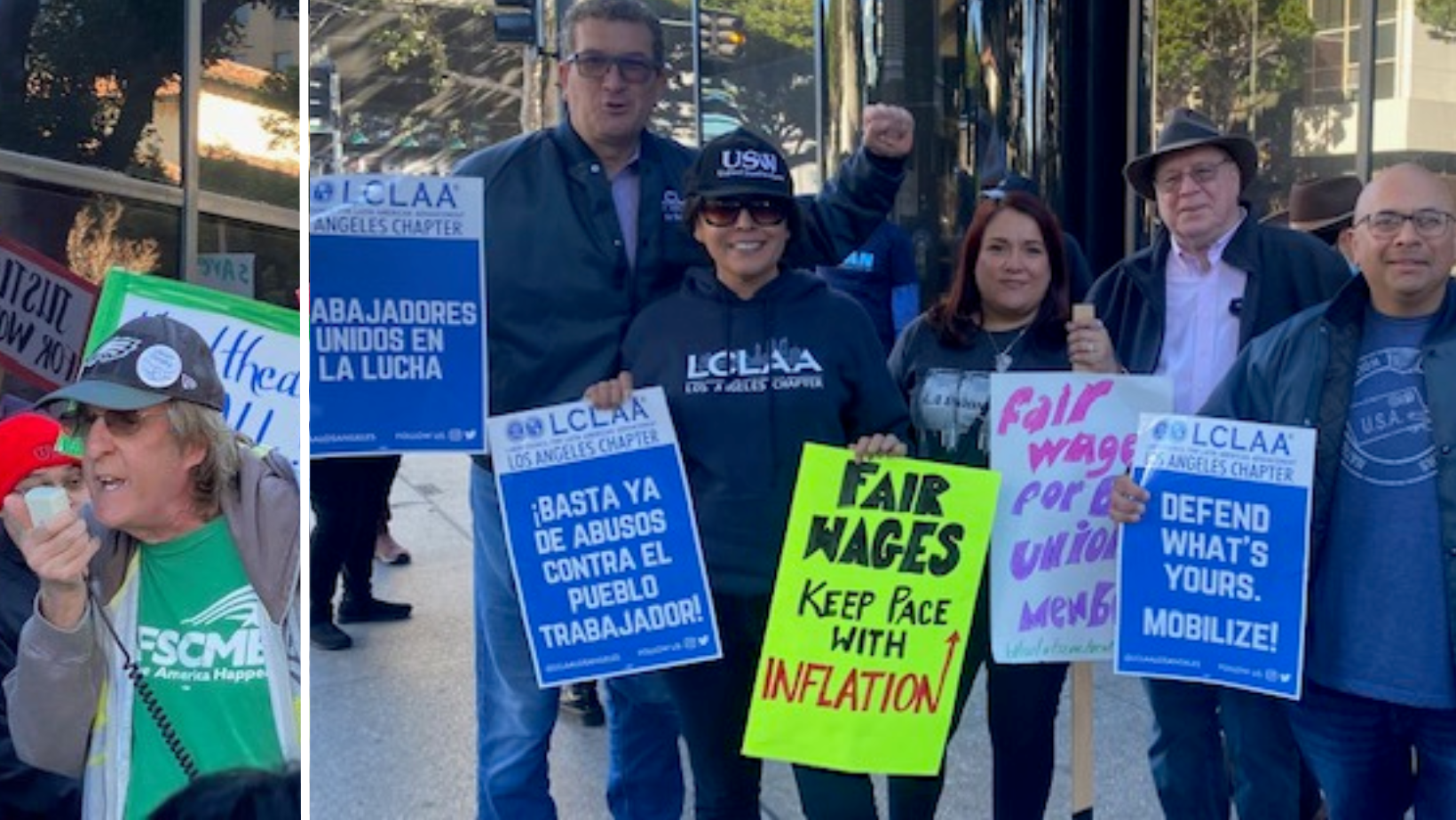 Gaby from our District Office joined our friends at AFSCME Local 946 to stand in solidarity in their fight for fair wages and better benefits.
LAHSA Greater Los Angeles Homeless Count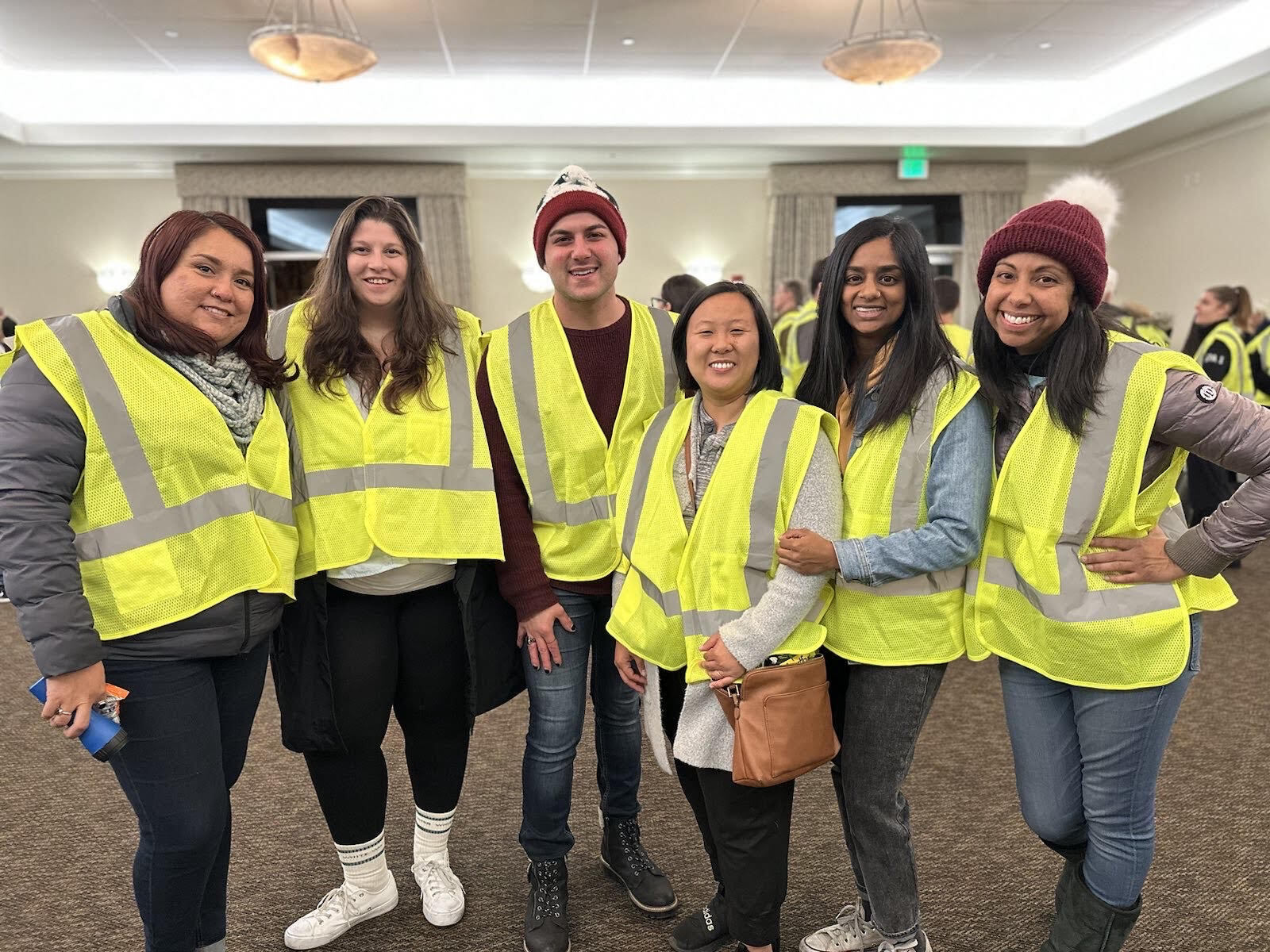 Our whole team joined the Los Angeles Homeless Services Authority and Bridge to Home for the annual Greater Los Angeles Homeless Count. The purpose of the annual count is to help ensure everyone in our community is accounted for, an important step in getting much needed resources to our district and achieving real solutions to homelessness.
Placerita Canyon Know Your Nature Center Ribbon Cutting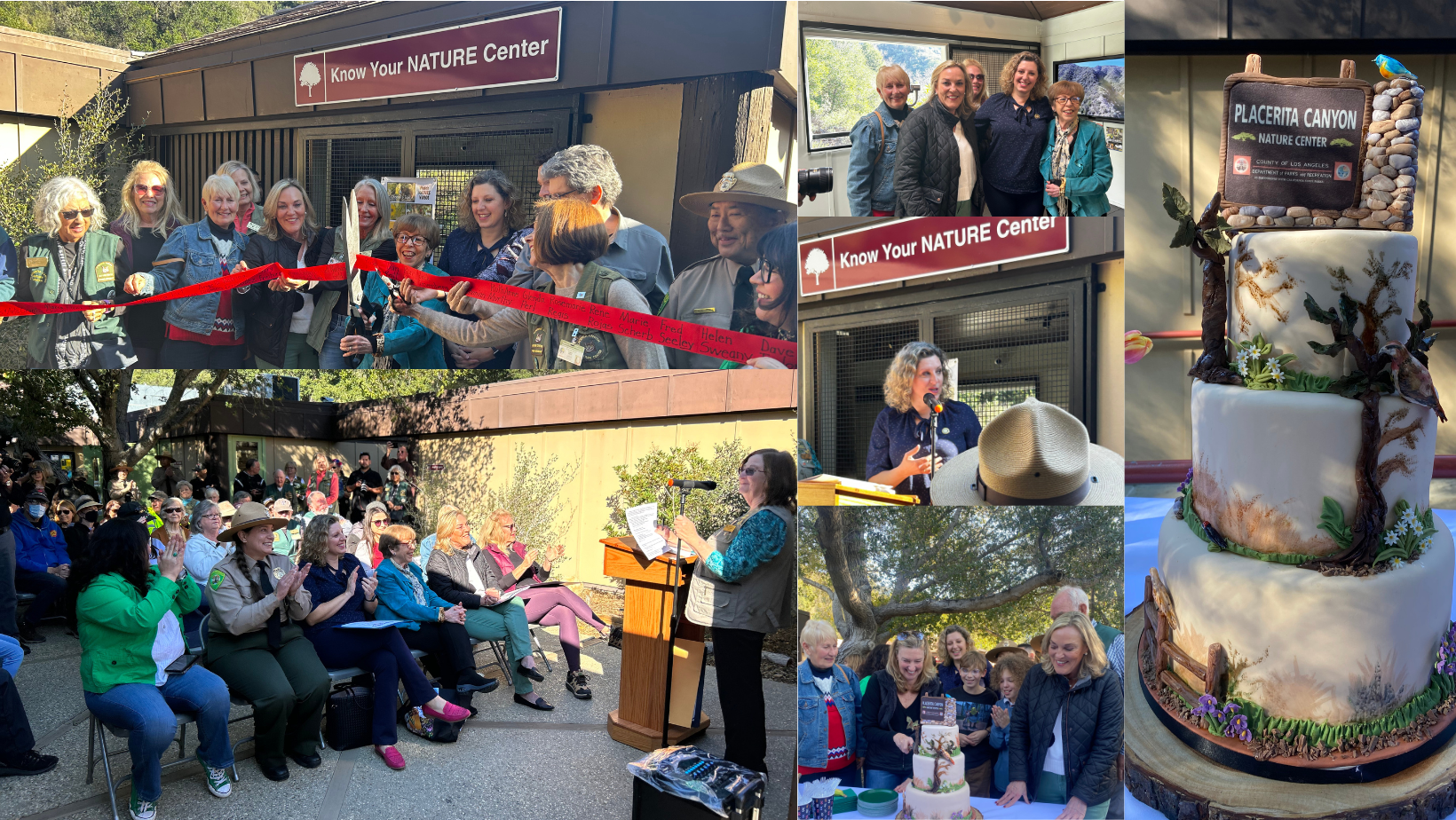 It was such a lovely day to celebrate the new addition to the Placerita Canyon Know Your Nature Center. We had the opportunity to tour the center, interact with their new video installation, and eat some delicious cake. It's the perfect place for community members to learn about nature in the mountains surrounding our district. You can check out their new installment and learn more about their programs at www.placerita.org.
Certificate Presentations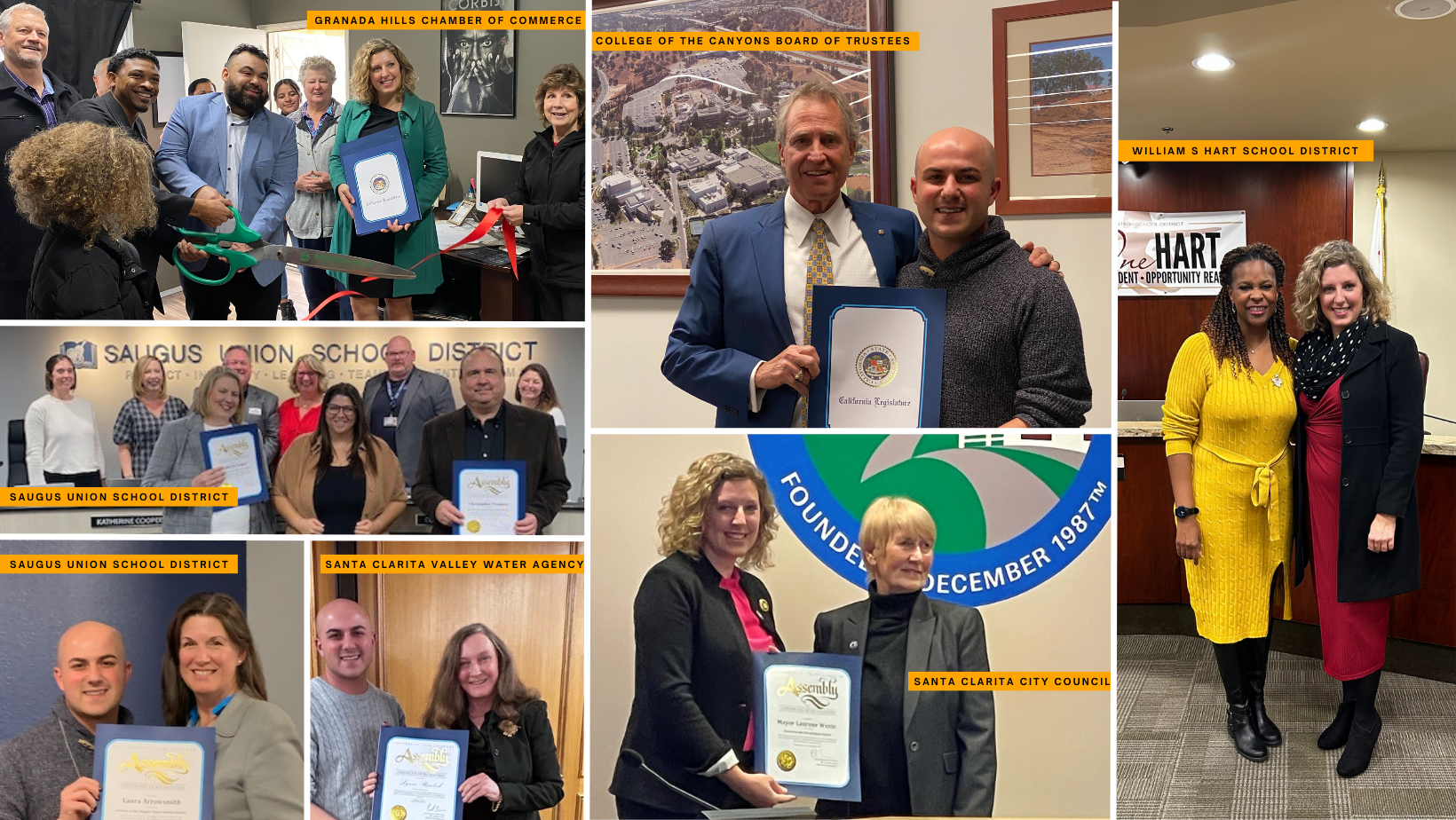 Our team loves to support the amazing work that's getting done all across the community. Here are just a few of the honors and certificates we've awarded to leaders since we took office in December.

One of my priorities is to bring our community to Sacramento and bring Sacramento back to our community. In that spirit, you can always count on us to keep you updated both on our social media and in this newsletter on the work we're doing in the Capitol.
I'm excited to share I've been appointed to Speaker Anthony Rendon's leadership team as Assistant Majority Whip! I am honored to join my colleagues on the leadership team this session and deliver for the people of California.
I am also excited about committees I've been appointed to, all of which have a meaningful connection to our district and the work I'm committed to doing on your behalf.
Committees include:
Emergency Management
Utilities & Energy
Water, Parks, & Wildlife
Joint Committee on Emergency Management
Public Employment & Retirement

One of the hallmarks of our District Office is constituent services. Our district team is a bridge from our community to state agencies. In fact, we've already helped many constituents with Employment Development Department cases, Franchise Tax Board cases, DMV cases, and so much more.
One issue we've been receiving an increase of calls about are outrageous gas bills. Please know that as a member of the Utilities & Energy committee, I am determined to get to the bottom of this issue. Our office has already met with SoCal Gas and requested resources for those who can't afford to pay these inflated gas bills.
All of the following programs can be found at socalgas.com/Assistance
California Alternate Rates for Energy (CARE)
Eligible customers can save 20% on their natural gas bill
Energy Savings Assistance Program (ESAP)
Eligible customers can save energy and money through professional home improvements at no cost.
Medical Baseline Allowance Program
Eligible customers with qualifying medical conditions can get additional natural gas at the lowest baseline rate.
Gas Assistance Fund
Eligible customers could receive a one-time grant of up to $100 for their natural gas bill.
AGENCY INFORMATION: Every month, we get hundreds of calls about issues our community faces. Through this newsletter, we will share information that constituents call about frequently. This month we're covering the Middle Class Tax Refund!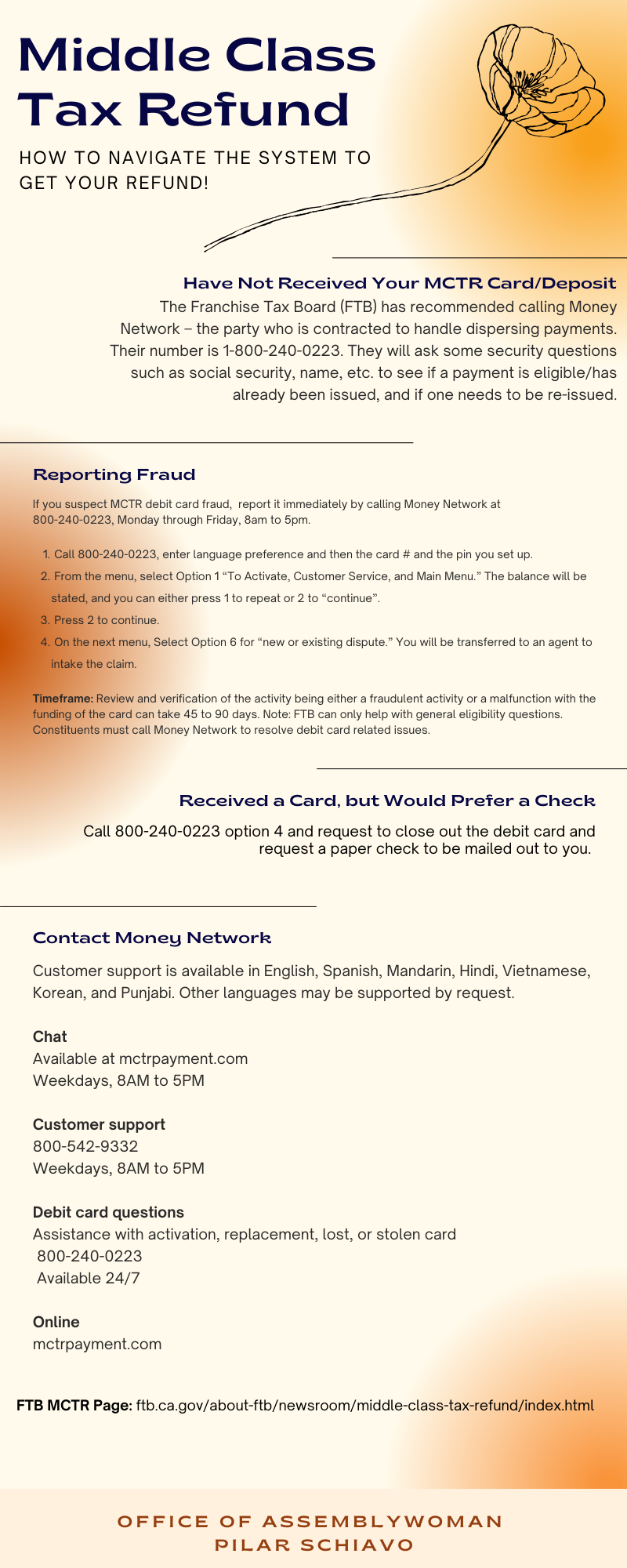 Our First Bill Package: Our team put together an amazing bill package for the 2023-2024 session and I look forward to sharing them all with you. I introduced my first bill package on homelessness, an issue area very close to my heart and our district. I also look forward to proposing bills on healthcare, wildfire prevention, the environment, jobs, and more. Stay tuned in to our social media pages so you don't miss it and keep up with future legislation through our website, social media, and these monthly emails!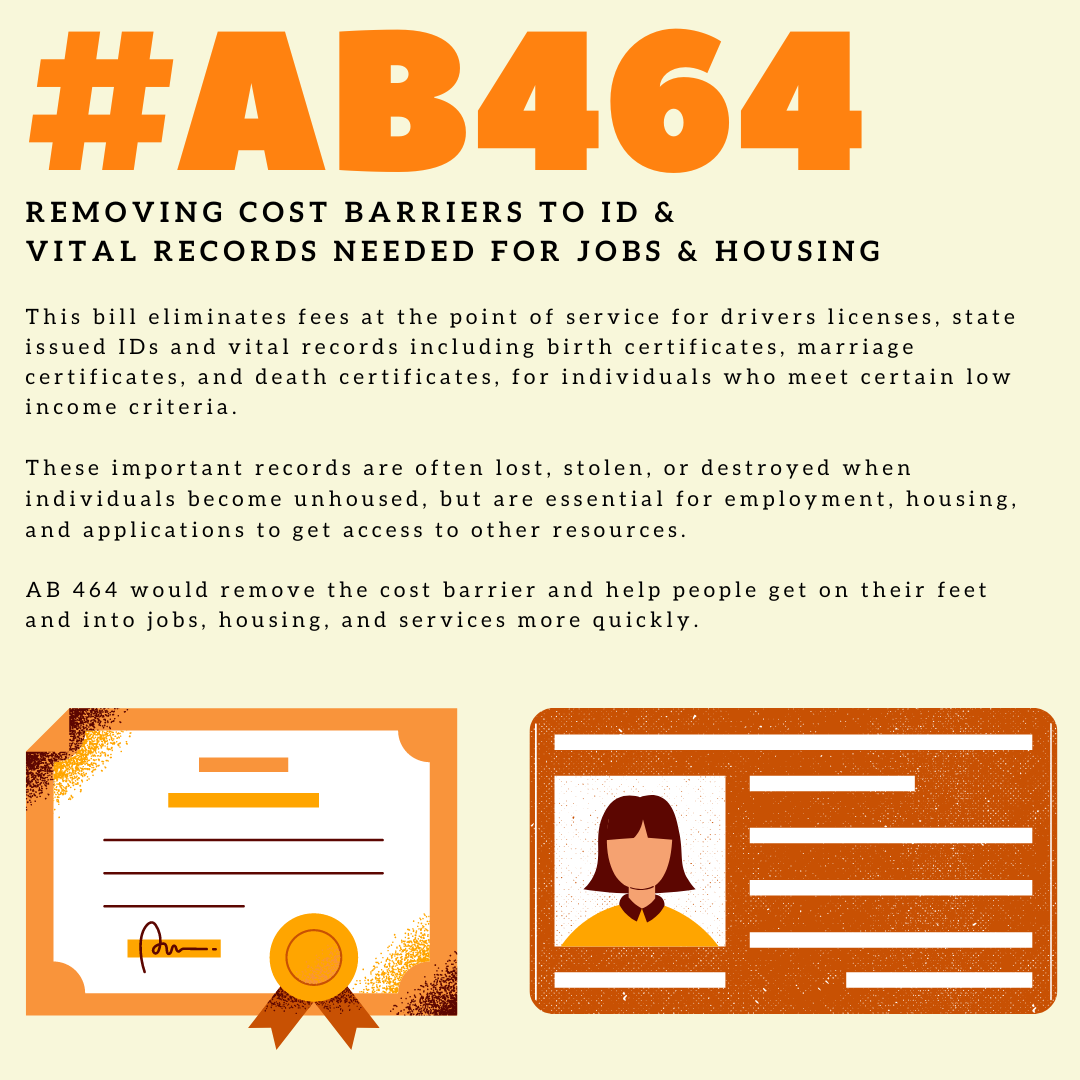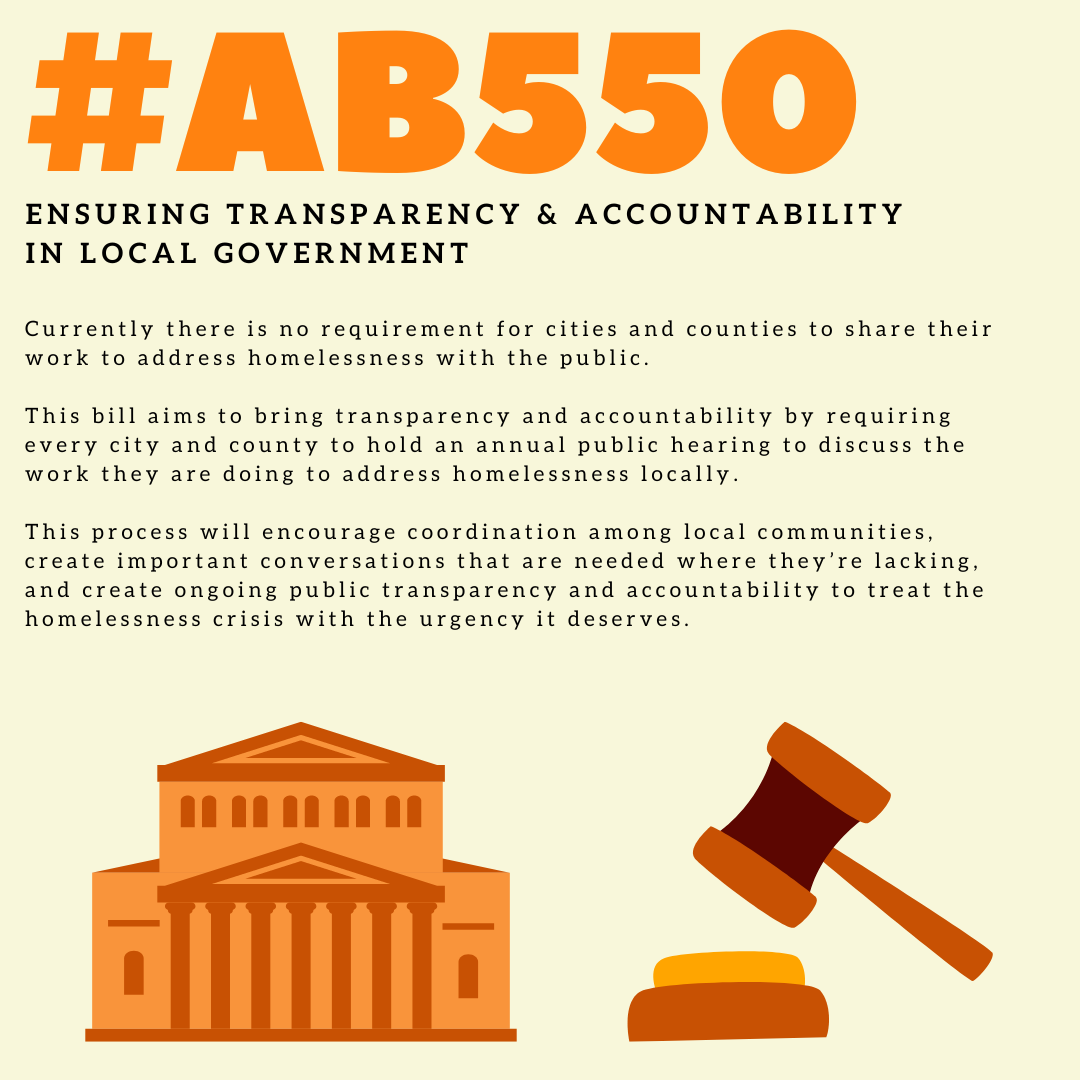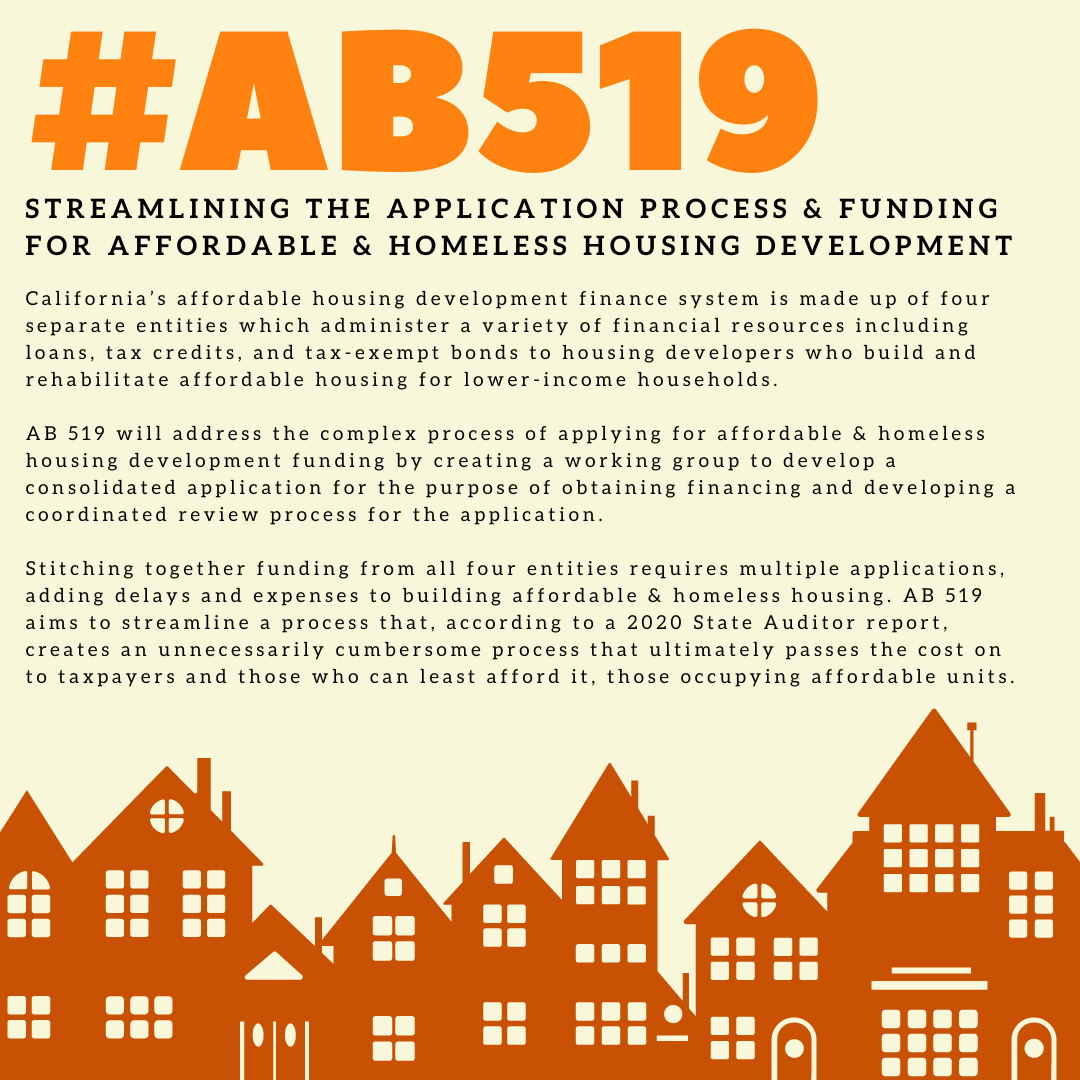 I always admire the incredible work our community does. This month, it's an honor to recognize the Fernandeño Tataviam Band of Mission Indians for their outstanding work in AD40.

Upcoming Community Events
February 7, 9 a.m.:Public Utilities Commission Hearing The California Public Utilities Commission will hold a public hearing to discuss recent high natural gas prices this winter, examine possible drivers and impacts on electric markets, and explore potential measures to mitigate the impact of natural gas and electric market volatility.
Please visit www.cpuc.ca.gov/events-and-meetings/en-banc-2023-02-07 to learn more.
February 11, 9:30 a.m.: Placerita Canyon Nature Tots 
February 21, 1 - 7 p.m.: AD40 Mobile Office Hours  Join Team Pilar for our first Mobile Office Hours in the San Fernando Valley! We'll be at the Mid-Valley Library in North Hills to assist you with any state agency needs. Follow our social media pages (@AsmPilarSchiavo on Facebook, Instagram, and Twitter) – details will be posted there as well. 

February 28, 6 - 8 p.m.:Black History Month Art Show Visit www.hartdistrict.org/apps/events for details in the coming weeks
March 11th, 9 a.m. - 1 p.m.: Teacher Recruitment Fairat Rancho Pico Junior High School. This recruitment fair is specific to certificated personnel: teachers, counselors, psychologists, speech therapists, and social workers.
CONTACT US: Our District Office is here for you! If you need help getting access to state resources, reach out to us. We're just an email or a phone call away. Send us an email - a40.asmdc.org/contact Give us a call - (661) 286-1656. Stop by the office - 27441 Tourney Rd, Suite 160, Santa Clarita, CA 91355