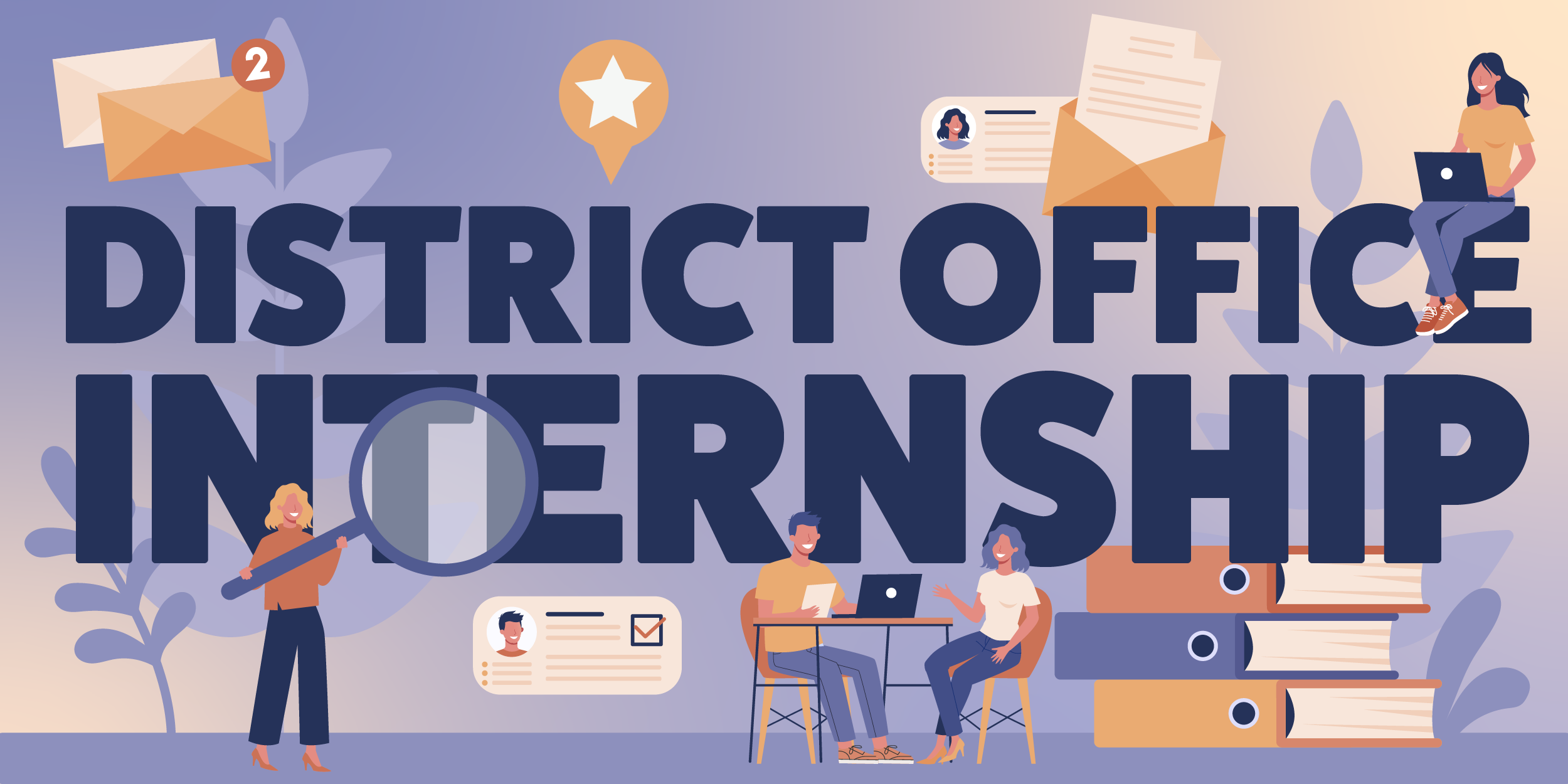 Do you have a passion for public service, politics and community work? I am looking for enthusiastic, self-motivated, dedicated individuals who are interested in working in State Government. Our interns will learn about the legislative process, provide constituents with state resources and assist my District team with District Office events.
If you are a current high school or college student interested in learning new skills and building your resume then apply for an Assembly Internship in my district office!
District Office Intern:
My district office is responsible for keeping our local community connected with the legislative work I am working on in Sacramento. District interns assist with organizing community-based events, constituent casework, and everyday involvement with the 40th Assembly District. As an intern you will learn while assisting with the legislative process, planning special events, communicating with constituents, and providing support with general administrative duties.
Internship for course credit. There is no salary nor benefits associated with this position. Position is based in Santa Clarita.
Essential duties include:
Monitoring District and State issues, current events and relevant legislation
Assisting with research and planning of upcoming events and projects
Responding to constituent inquiries and community issues
Assisting with office procedures, telephone inquiries, emails and comments on legislation
Conducting policy research and developing a clear knowledge and understanding of the functions, practices and operations of the California State Legislature
Requirements:
A passion for public service, politics, and community work
Excellent communication and interpersonal skills, both written and oral
Ability to work independently and as part of a team
Detail-oriented, goal-driven, and dependable
Currently enrolled in college
Knowledge of the 40th Assembly District preferred
Fluency in Spanish is a plus but not required
According to Assembly Rules, all applicants must be fully vaccinated and received their booster shot against COVID-19 in order to work for the Assembly
Desired qualifications:
Interns will work directly with elected officials, community leaders, and local residents on issues and events related to the 40th Assembly District. Interns will receive a certificate and letter of completion. Office staff can sign off on any necessary forms for school credit, if applicable.
Ideal for students who have an interest in public policy, community organizing, political science, communications, public relations, or similar area of study or career path
Flexible hours to accommodate school schedule, with occasional in-person and virtual events during the evening and weekends
Spring, Summer, Fall and Winter Internships are available. May be able to receive academic credit.
To request an application or if you have any questions please email District Director Andrea Rosenthal at Andrea.Rosenthal@asm.ca.gov or call my District Office at (661) 286-1565.
Apply Online: