We are excited to invite you to the first event of our upcoming Virtual Small Business Town Hall Series, where you can gain invaluable insights and guidance on starting, growing, and maintaining your business successfully. Whether you're a new entrepreneur or an established business owner looking to expand your horizons, this series is designed to empower you with the knowledge and resources you need.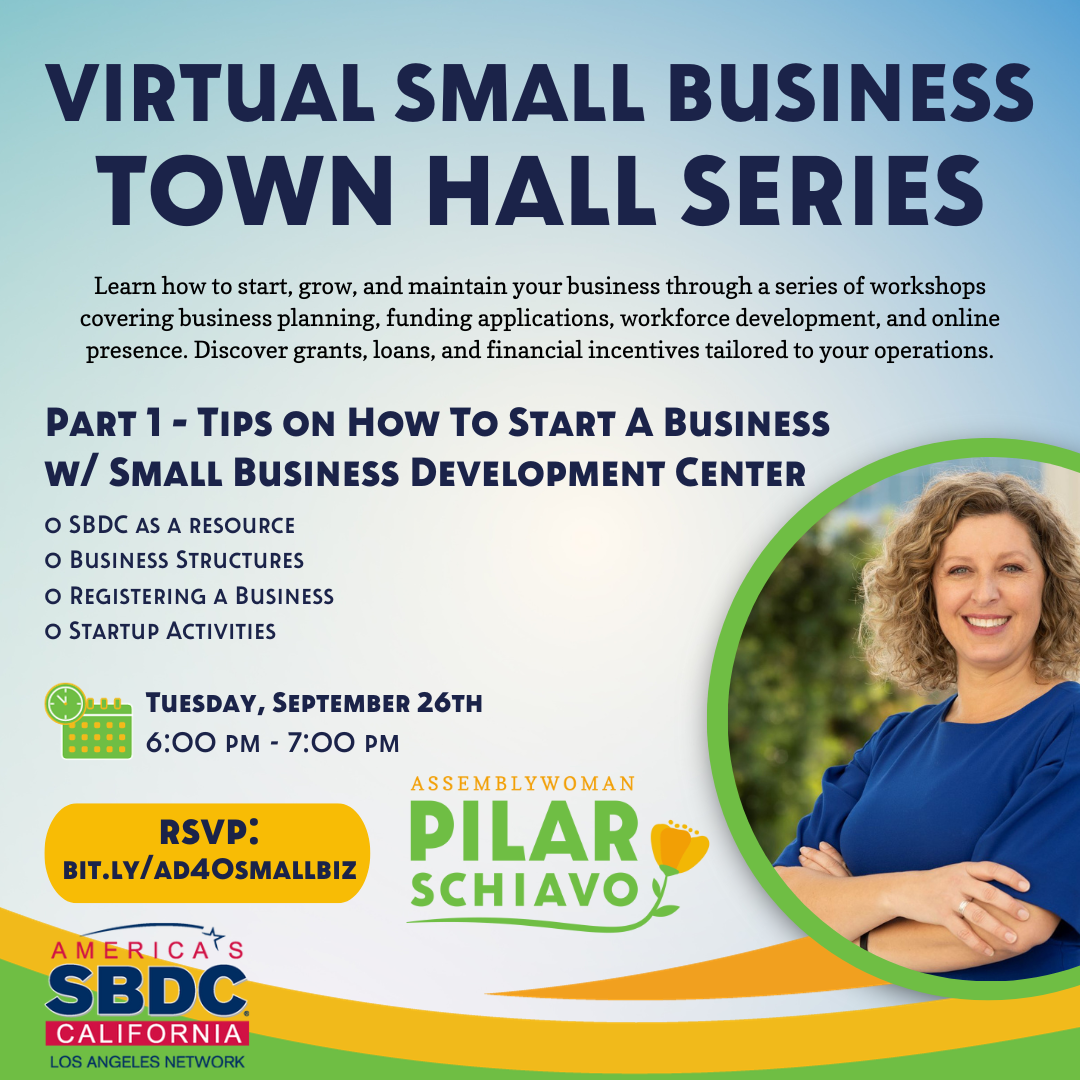 Part 1: Tips on How To Start A Business with the Small Business Development Center (SBDC)
SBDC as a Resource
Business Structures
Registering a Business
Startup Activities
This is the first event in a series of workshops. RSVP and submit your questions today!